OUR SIX FOOD & CULTURE TOURS
Choose From Our Six Food & Culture Tours
TASTINGS
Delicious food, and beyond. Food-focused itineraries designed so you can return.
HISTORY
See wow-worthy and memorable sights in NYC's most historic neighborhoods.
CULTURE
Discover off-broadway theaters, famous comedy clubs & stunning street art.
STORYTELLING
Stay on the edge of your seat as our tour guides entertain & educate you.
NYC's most delicious food-centric area & visit the famous Washington Square Park
NYC's most impressive indoor Food Market, Meatpacking District & The Highline
Historic Mom & Pop food shops in the old Italian neighborhood of the West Village
Sit-down dining serving upscale Asian eats while navigating this vibrant neighborhood
Little Italy's secret stories, mafia tales, Godfather film sites & mouthwatering bites
Taste fabulous foods from NYC's hippest borough & hear tales of its amazing history
20 years ago we became the proud pioneers. The very 1st tour company wild enough to lead a group of strangers through the streets of NYC while tasting delicious food from our favorite places on a little thing we named "A Food Tour."

MEET OUR CUSTOMERS
Our customers have been sharing their stories for years
Rose Arditi
LOCAL NEW YORKER
As a NYer, I like being able to suggest places to eat to friends. Before the tour I was skeptical when I heard that things were "the best" because you hear that all the time. But I have to say that the food tastings on the tour were the absolute best food I've eaten in NYC. I'm sold on experiences like this from FNYT.
Your food tours are my favorite activity in NYC. They are so much more than just being walked from place to place, eating food. The food is the vessel but you also get to experience the city in a way that goes way below the surface that I scraped on previous visits. These tours make me feel like a true insider!
Tanya Gardner
FIRST TIME IN NYC
This trip to New York was my 1st visit and it was a bucket-list trip for me. But I was also nervous. Everybody who had been to NYC told me that eating out was so expensive. With this tour, I could go to some of the best restaurants in the city and get multiple hours of entertainment for a really great value!
THE STORY OF
ONE HUNGRY MAN

It really all began in 1977 by sampling the perfect  slice of thin crust New York style pizza.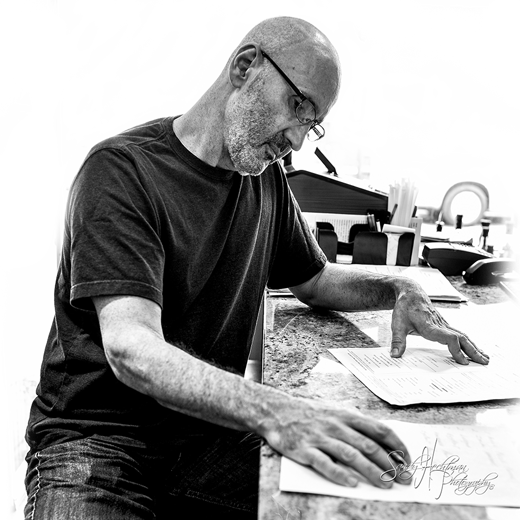 Meet Todd, Owner and Founder
My first journey to New York City was in the Summer of 1977. I was 15 years old and I had $5.00 in my pocket; enough for a round trip bus ticket, the perfect slice of New York style pizza and, quite possibly, the best fresh filled cannoli I've ever eaten. That day ended outside a tiny cafe listening to an elderly man playing a sitar. This food and cultural experience was the beginning of Foods of New York Tours, even though I didn't realize it at the time.