THE STORY OF
ONE HUNGRY MAN

It really all began in 1977 by sampling the perfect  slice of thin crust New York style pizza.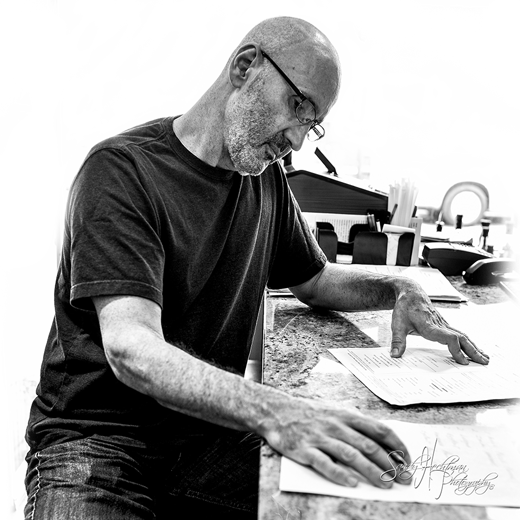 Meet Todd, Owner and Founder
My first journey to New York City was in the Summer of 1977. I was 15 years old and I had $5.00 in my pocket; enough for a round trip bus ticket, the perfect slice of New York style pizza and, quite possibly, the best fresh filled cannoli I've ever eaten. That day ended outside a tiny cafe listening to an elderly man playing a sitar. This food and cultural experience was the beginning of Foods of New York Tours, even though I didn't realize it at the time.

food tour |füd tŏŏr| noun

1. a unique and memorable food tasting experience through delicious, historic, and off-the-beaten-path neighborhoods, while walking with a guide; for locals & visitors.

2. a food and cultural journey, taken for pleasure, visiting places of interest while tasting foods along a specific route.
SYNONYMS: gratification, grins, laughter, mouthwatering, tasty

ANTONYMS: hungry, confused, lost

ORIGIN: first bite of pizza in 1977 & shared with world in 1999
SOURCE: Foods of NY Tours, LLC
20 years ago we became the proud pioneers. The very 1st tour company wild enough to lead a group of strangers through the streets of NYC while tasting delicious food from our favorite places on a little thing we named "A Food Tour."

WE'RE ONE BIG HAPPY
(AND HUNGRY) FAMILY
We employ a team of culinary enthusiasts, cultural experts, and comedians who are extremely excited to share their knowledge with you. We provide our tour guides a highly competitive salary, yearly bonuses, and a retirement program. 
We consider ourselves one big happy and hungry family. We live and breathe NYC food & culture and we love sharing it with you.   

Foods of NY Tours has long-standing relationships with the 40+ establishments that are featured on our Food Tours. Our personal relationships provide you with an insider's look at some of NYC's most special restaurants and specialty food shops. Below is a list of our tour partners. Click 'Read More' to see them all!