New York City comes alive during the holidays.You can snap photos in front of the
Rockefeller Center Christmas Tree
, a tradition since 1933. You can browse the famous
holiday window displays
on 5th Avenue and Herald Square.
Or you want to avoid the crowds, check out these five off-the-beaten-path activities.
Tour Guide Diana has assembled some of NYC's hidden gems for the holidays. They're guaranteed to transport you to a new world–at least for a few hours! Enjoy, and don't forget to bring your camera!
1. Surround yourself with butterflies at the Museum of Natural History's Butterfly Conservatory
Walk through a vivarium filled with over 500 butterflies from around the globe.
2. See the Marc Chagall exhibit at the Jewish Museum
Take in the powerful colors and images of the famed Russian artist.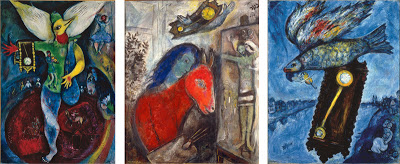 3. Go ice skating at Central Park's Wollman Skating Rink
Glide under New York City stars surrounded by the natural beauty of Central Park.


4. Visit the Hayden Planetarium at Museum of Natural History's Rose Earth and Science
Travel through space without leaving the Upper West Side!
5. Take the Vintage Subway Train on Sundays on the M-Line
A prime photo opportunity for next year's holiday card, the Vintage Subway line runs only in December.